Day 01 : Arrive Delhi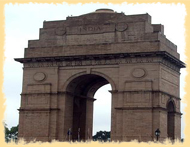 Arrive Delhi. Meeting and assistance will be provided on arrival and transfer to hotel.
Day 02 : In Delhi : Morning proceed for city tour of Old and New Delhi.
Old Delhi visit the Raj Ghat - the cremation sites of Mahatma Gandhi , Jama Masjid and drive past Red Fort and Chandni Chowk. In New Delhi visit the Qutub Minar built by Qutub-ud-Din Aibek in 1199, Humayun's Tomb, India Gate (War Memorial Arch ), Lakshminarayan Temple - a modern Hindu Temple. Also drive past President's House, Parliament House, Government Secretariat Buildings & Connaught Place shopping centre.
Overnight Delhi.
Day 03 - Delhi - Kathmandu
Morning transfer to airport for Kathmandu flight. Arrive & transfer to Hotel. Afternoon proceed for city tour of Kathmandu visit the Durbar Square, Hanuman Dhoka, the ancient royal residential quarter, Mahadev and Parvati Temple and other temples.
Overnight Kathmandu.
Day 04 - Kathmandu (Sawayambhunath and Patan)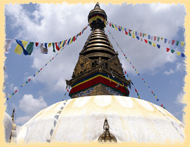 Morning visit The Swayambhunath complex consists of a stupa, a variety of shrines and temples, some dating back to the Licchavi period. A Tibetan monastery, museum and library are more recent additions. The stupa has Buddha's eyes and eyebrows painted on. Between them, there is something painted which looks like the nose - but is the Nepali symbol of 'unity', in the main Nepali language dialect. There are also shops, restaurants and hostels. The site has two access points: a long stairway, claimed to have 365 steps, leading directly to the main platform of the temple, which is from the top of the hill to the east; and a car road around the hill from the south leading to the southwest entrance. The first sight on reaching the top of the stairway is the Vajra. Tsultrim Allione describes the experience.
Patan is protected by UNESCO world heritage site. Patan is the second largest city in the valley. It is some time referred to as Lalitpur, which means city of beauty. Patan has long Buddhist history and the four corners of the city are marked by stupas. Patan's central Durbar square is absolutely packed with temples. It an architectural feast with a far greater concentration of temples per sq meter than in Kathmandu or Bhaktipur. Numerous other temples widely diverse style as well as many Buddhist monasteries are sacttered around this fascinating town.
The Patan Durbar square is a concentrated mass of temples, undoubtedly the most visually stunning display of Newari architecture to be seen in Nepal.There is alos many others numerous temples are Krishna, Bhimsen, Taleju bell, Bhai Dega and others many temples gives you more experience about Nepali people faith and respect on religion. All the temples are decorated by numerous arts and architecture. The Patan also offers you Newari people culture and them life style.
Day 05 - Kathmandu (Pasupatinath, Bodhnath and Bhadgaon
Pashupatinath - considered to be one of the holiest Hindu shrines in the world is located on the banks of the sacred Bagmati River. This is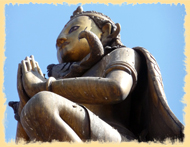 an important pilgrimage place for Hindu.
Boudhanath Stupa - is a huge Buddhist shrine surrounded by Tibetan shops. It is a dome shaped eight-angled structure with the all seeing eyes of Lord Buddha looking out into the four-cardival directions is built by the Lichhavi King Mana Dev in the 5th century A.D. It is one of the biggest stupa in the world of its kind and is just 11 km far from Kathmandu City.
Bhadagaon, also called Bhaktapur, the mediavel city, established by Anand Dev in 689AD, least transformed by the progress of the three cities, is located 14 km. to the east of Kathmandu.
Durbar Square - the main palace square of the city containing many temples and other architectural showpieces, including the "golden gate", is described as the finest piece of art in the kingdom.
Nyatapole Temple - the five storied pagoda style temple is built in 1708 A.D. This is the largest masterpiece and the finest example of Nepalese pagoda architecture.
Dattatraya Temple - a temple dedicated to Lord Shiva is built in 1427 A.D. Nearby is a monastery with exquisitely carved peacock windows.
Day 06 - Kathmandu (Chobbar and Kirtipur)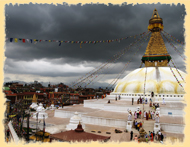 Kirtupur is a small town situated on hill top, about 8 kms southwest of Kathmandu. Tribhuwan University, one of the oldest universities, is located at the foothills of Kirtipur. This historic town has many things to offer like old shrines and temples and oldest houses. Some of the folks are typically dressed in traditional costumes and can be seen working on looms
Chobar is famous for its deepest gorge, situated about 9 kms southwest of Kathmandu. All the waters of the valley drains out through this gorge. There is a picturesque temple of Adinath on the top of a hill from where one can take in a panoramic view of snow-capped mountains
Day free. Overnight Kathmandu.
Day 06 - Kathmandu -Varanasi (Banaras) Flight operates from Tuesday, Thursday and Saturday

Morming at lesire. Optional Mountain flight can be provided in Kathmandu to view the High peak Mountain range of Himalaya.
Transfer to airport for Varanasi flight. Arrive Varanasi & transfer to Hotel. Overnight Varanasi.
Day 07 - Varanasi
Early morning boat excursion on the river Ganges, a ferry pilgrimage from ghat to ghat. People bathe early in the morning to offer the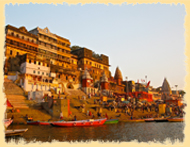 prayers to the rising sun. The two cremation ghats are Manikarnika & Harishchandra where funeral pyre burns Day and night. Every pious Hindu believes that to die in Kashi and to be cremated on banks of the Ganges is to attain release from the cycle of birth and death. Afternoon free Overnight Varanasi.
Day 08 - Varanasi - Khajuraho
Morning transfer to airport for Khajuraho flight. Arrive and transfer to Hotel. Free time Overnight in Khajuraho.
Day 09 - Khajuraho - Jhansi - Agra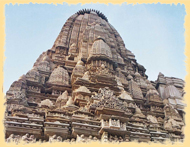 Morning visit the world famous Khajuraho temples. These Temples were built by the Chandelas between 950 AD & 1050 AD. The important ones are Chaunset Yogini Kali Temple, the Mahadev Temple, Chitragupta or Bharatji Temple with a lovely image of 11 headed Vishnu, Vishvanath & Nandi Temples, Lakshmana Temple, Visha Temple of Shiva, which is the largest & most typical of temples. Visit the Eastern group of Temples.Parasvanath Temple is the only exisiting Jain Temple at Khajuraho and has excellent sculptures on the outer walls of the Sanctum.The Javeri Temple is dedicated to Vishnu. The other temples in this group are those dedicated to Brahma, Yamuna and Adinath. Later drive to Jhansi rail-station to board train to Agra. Arrive Agra and transfer to hotel.Overnight Agra
Day 10 : Agra
Visit the world famous Taj Mahal built by the Moghul Emperor Shahjehan in 1630 for his Queen Mumtaz Mahal to enshrine her mortal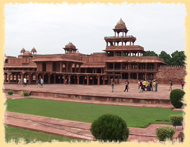 remains. Later visit the Agra Fort containing the Halls of Public and Private Audience. Taj Mahal is closed on FriDays. Overnight Agra.
Day 11 - Agra - Jaipur
Drive to Jaipur visiting Fatehpur Sikri enroute. Fatehpur Sikri is 40 kms from Agra and built by Emperor Akbar in 1569 and abandoned after 15 years due to scarcity of water. See the graceful buildings including the Jama Masjid, Tomb of Salim Chisti, Panch Mahal and other Palaces.Overnight Jaipur.
Day 12 - Jaipur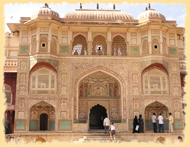 Morning visit Amber Fort. Amber Fort was the ancient capital of the State. Visit the Sheesh Mahal or the Hall of Victory glittering with mirrors. Afternoon tour of Jaipur. Jaipur - the capital of Rajasthan was given a colour coat of pink a century ago in honour of a visiting Prince and ever since, it has retained this colour. Built by Maharaja Jai Singh, the notable astronomer, this city is 260 years old. Visit Maharaja's City Palace, & the Observatory . Drive past Hawa Mahal & through the pink rose residential & business areas.Overnight Jaipur.
Day 14 - Jaipur- Delhi
Drive to Delhi airport in time for return flight. No Hotel envisaged on this day. Later in time transfer to airport to connect flight for onward destination leaving during early hours on day 15.
Check in and Checkout time of all hotels is 1200 hrs.

End of Programme / Services