Day 01 : Arrival Delhi.
Late night arrive Delhi. Meet assist and transfer to Hotel. Overnight.
Day 02 : Arrival Amritsar.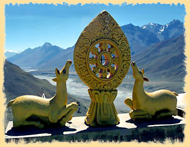 In time transfer to railway station to board Shatabdi Express for Amritsar leaving at 0720 hrs.Arrive Amritsar in the afternoon at 1400 hrs. Representative will meet assist and escort you to hotel in Amritsar. Post lunch proceed to visit Wagah border to witness Flag ceremony. come back to hotel for dinner and overnight stay.
WAGAH BORDER : One of the many nearby places to visit from Amritsar is the Wagah Border. Located on the Indo-Pakistan border, Wagah is 28 kilometres from the Amritsar main town. A good number of visitors come to this place to see the change of guards ceremony and the flag hoisting and lowering activities which are done with great skill and precision by the border security forces of both the countries. A site you cannot afford to miss
Day 03 : Amritsar – Dharamsala (210 Kms / 6 – 7 hrs)
In the Morning, after breakfast visit Golden Temple and Jalianwala Bagh. Later drive to Dharamsala via Pathankot. Arrive Dharamsala and check into hotel. Rest of the day free to relax at the hotel. Overnight stay at the hotel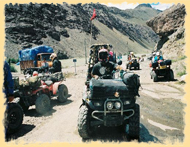 Golden Temple : Also called Sri Harmandir Sahib, the Golden Temple was laid by Guru Ram Das in the 14th century. It is acclaimed as one of the holiest sites of the Sikhs. It has four doorways and gorgeously decorated arches. Reflecting influences of both Hindu and Muslim styles of architecture, the temple standing in the middle of a tank, exudes tremendous architectural brilliance which draws the attention of numerous tourists around the globe. Although principally a pilgrimage spot for the Sikhs, it is visited by people of all religions and proves to be one of the greatest tourist attractions in Amritsar on your tour to India.
Jalianwala Bagh : Sited near the Golden Temple, it bears testimony to the disaster called Jallianwala Bagh Massacre at the time of the rule of the British Raj. A congregation, attended by several Punjabis on the occasion of Baisakhi (New Year) celebrations on 13 April 1919 was set on fire by General Dyer. Till date it serves as one of the greatest tourist attractions in Amritsar.
Day 04 : Dharamshala sightseeing.
Full day sight seeing of Dharamsala. Visit Norbulinga Institute, McLeodganj, Dall Lake, War memorial and Kangra Art Meseum. Overnight at Hotel in Dharamsala.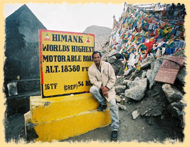 Norbulinka Institute : Just four kms from Dharamsala, Norbulinka was established to preserve and teach the ancient Tibetan arts. The shady paths, wooden bridges, small streams tiny water falls make this place look like heaven. Here one can watch the wooden carvings and the tangka paintings, golsithing and embroidery being done. The nunnery close to the institute is a place where women are taught the advanced levels of Buddhist philosophy.
McLeodganj : Originally home of the semi-nomadic Gaddi tribe, McLeodganj is today the residence of His Holiness, the Dalai Lama. This mid 19th century place was developed as a British Garrison. The place was developed as an important administrative point for the whole Kangra valley. Today the place has developed as headquarters of the exiled Tibetan Government. The impressive monastery has larger than life size images of Buddha, Padmasambhava and Avaloketeshwara.
Dall Lake : Surrounded by high and green Deodar trees is the lake, which fills a mountain bowl. Situated 11-kms away from the town, this lake is easily approachable by road and makes an enchanting and serene picnic spot.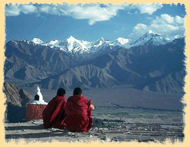 Kangra Art Museum : This treasure trove of the Kangra valley's arts, crafts, and rich past, displays artifacts that date back to the 5th century. The museum also includes a gallery of Kangra's famous miniature paintings and a representative collection of sculptures, pottery, and anthropological items.
War Memorial : Set amidst the pine groves is a war memorial, built on the entry point of the to Dharamsala to commemorate the post independence war heroes of Himachal Pradesh. A web of narrow paths and landscaped lawns lead towards this monument.
Day 05 : Dharamshala – Manali (235kms / 07 hr)
After breakfast drive to Manali which is 1896 meter above sea level and situated at the northern end of the Kullu valley. A picturesque little town bustling with activity, Manali is the most popular place in Himachal Pradesh during the summer season. Around Manali, nature has lavished the region with forests, waterfalls, green slopes, rivulets and soaring snow covered mountain peaks. Manali also boasts of a Mountaineering Institute, which imparts training in mountaineering, skiing and other adventure activities. Drive and explore the beauty of nature. Upon arrival check in Hotel. Overnight stay at Hotel.
Day 06 : Manali sightseeing.
After breakfast leave for sightseeing of Manali visiting Hadimba Devi Temple, Old Manali Village, Manu Temple, Vashisht Village and Tibetan monastery. Evening free to explore the mall road. Dinner and overnight at hotel in Manali.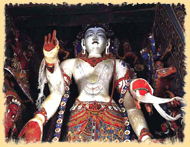 HADIMBA TEMPLE: Manali has many attractions but the chief centre of interest, historically and archeologically, is undoubtedly the DHOONGRI TEMPLE dedicated to goddess Hadimba, the Bhim of Mahabharat fame. It has four-tiered Pagoda shaped roof and the doorway is carved with legendary figures and symbols. This temple located amidst wooden forest of deodar is about 2.5 kms. from the tourist office. It is a pleasant experience to stroll in the temple complex which was built in 1533 A.D. A large festival is held here in May.
MANU TEMPLE: 3 kms. from the main bazar in old Manali lies the temple of MANU RISHI. It is believed that this is the only temple of Manu in India, who was the creator of human race on the earth.
TIBETAN MONASTERIES: There are 3 newly constructed colorful monasteries, where visitors can buy carpets and other Tibetan handicrafts. Two are located in the town and one at Aleo on the left bank of Beas river.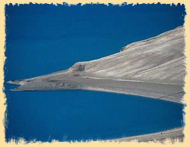 Day 07 : Manali - Sarchu (222KM / 08 HRS aprox.):
Drive early morning from Manali to Sarchu over the Rohtang-la pass (13,398 ft). Reach Keylong (05 HRS.). Lunch at restaurant (on own) and continue driving towards Sarchu. Optional: To avoid early morning departure to meet time at Keylong for lunch we may depart at our own pace with packed lunch from the hotel. On arrival check-in and overnight at Adventure Camp.
Day 08 : Sarchu - Leh. (3445 M) 251 Km / 8 – 9 Hrs Drive.
Leave early morning and drive through Lachungla Pass 5065 Mtrs rugged in the middle of mountains. At lunch time we stop at Pang. From here there are chances to see tiny colonies of Marmots on the Morea plains a streatch of 45 Kms. Finally we reach the second highest road TANGLANGLA PASS 5350 Mtrs. Finally we reach Leh in the evening. Overnight at Hotel.
Day 09 : Indus Valley Monastery tour (120 Kms round trip)
Morning after breakfast, drive to Thiksey village, visit Thiksey monastery and drive to Shey Village to visit Shey Palace and Gompa. Continue drive to Hemis monastery to visit one of the most famous monasteries of Ladakh. Later on the way back to Leh Visit Stok Palace and Museum. Come back to Leh in the evening and relax at the hotel. Dinner and overnight at the hotel in Leh.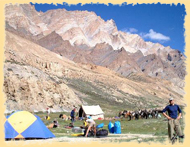 THIKSEY GOMPA: 19 Kms from Leh, spectacularly sited, Thiksey is one of the largest and architecturally most impressive Gompas. There are several temples in this Gompas, containing images, stupas and wall paintings of Buddha, which are exquisite.
SHEY PALACE AND GOMPA: Situated on a hillock 15 Kms upstream from Leh, it was once the residence of the royal family. According to tradition, it was the seat of power of the pre-Tibetan kinds. A 7.5 mts high copper statue of Buddha, plated with gold and the largest of its kind, is installed here.
HEMIS GOMPA: 40 Kms from Leh, it is the wealthiest, best known and biggest Gompa of Ladakh. Its popularity stems from the major annual festival held here in summer. The festival is in honor of Guru Padma Sambhava's birth anniversary. It also has the largest Thanka in Ladakh which is unfurled once in 12 years Hemis was built in 1630 during the reign of Singge Namgyal, an illustrious ruler of Ladakh. It flourished under the Namgyal Dynasty for the royalty favored the Drugpa sect, which is managed the monastery. It is divided into two, the assembly hall on the right and the main temple on the left. The hall (Dukhang) is also used as "green room" by the dancers during the festival. The temple is known as Tshogkhang. The verandahs have a surfeit of frescoes, among them the Buddhist "Wheel Of Life" (Kalachakra) and the lords of the four quarters, besides the prayer wheel.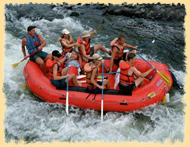 STOK PALACE & MUSEUM: The palace of the banished royal family, Stok has a museum which displays fabulous period costumes and jewelry of the royalty along with exquisite Thankas representing the life style of Shakya Muni. Interesting historical objects like coins, armor, weapons, precious jades and porcelain too can be seen here.
Day 10 : Leh – Alchi (75 Kms)
Morning after breakfast drive to Alchi with packed lunch. Enroute visit, Magnetic Hill, Confluence of Zanskar and Indus river, Basgo Fort and Likir Monastery. Arrive Alchi and visit Alchi Monastery. Dinner and overnight at hotel / camp in Alchi.
MAGNETIC HILL : Defying the Law of gravity. This place is close to the Gurdwara Shri Patthar Sahib. It has been noticed that when a vehicle is parked on neutral gear on this metallic road the vehicle slides up-hill that's the Believe it or not of Ladakh!
CONFLENCE OF THE ZANSKAR & INDUS : On way to Sham Valley before Nimu village one can have this magnificent view of two rivers in wed-lock! In seasons they have different colors and flow and wildness.
BASGO GOMPA: 40 Kms downstream from Leh, it was the seat of power of branch of a Namgyal family. It was here in 1680 that invading Mongol and Tibetan armies were held in check over a three year old siege. Original 16th century murals and other arts at Basgo are well worth a visit.
LIKIR GOMPA: Founded in the 11th century and rededicated to a different monastic order in the 15th century, its earlier Gompa was destroyed in a fire. The present Gompa dated back to the 18th century. Skilled craftsmen producing excellent Thankas, earthen pots and carved wooden folding stools, live here in the village. Majestically situated, Likir commands a spectacular view. A magnificent giant Jupiter tree, one of the few survivors of its species, stands in the courtyard.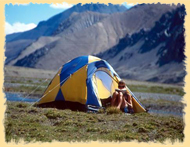 ALCHI GOMPA: 70 Kms from Leh, on the banks of the Indus, is the Alchi Gompa dating a thousand years back. One of its walls features thousands of miniature sized pictures of the Buddha. Three large sized images made of clay and painted brightly are its focal attractions. No longer an active religious center, it is looked after by monks from the Liker monastery. This is the only monastery amongst 34 monasteries, which is not located on a hilltop.
Day 11 : Alchi - Lamayuru - Leh. (180 Kms round trip)
Early morning drive to Lamayuru. Lamayuru is famous for its ancient monastery and the surrounding landscape which closely resembles the surface of moon. This is where Ladakh gets its name 'The Moonland'. Later visit the Rizong monastery and Chulichan nunnery and drive back to Leh. Dinner and overnight at hotel in Leh.
LAMAYURU GOMPA: The oldest holy site in Ladakh, it was a bon shrine prior to the advent of Buddhism. Also known as Yung Drung (Swastika) it is sited on a high promontory overlooking the village and valley. For sheer spectacle value no other Gompa can match Lamayuru.
RIDZONG GOMPA: Rizong is the most isolated monastery of all the monastery of Ladakh. Rizong Gompa is known as the paradise for Meditation. Guru Padma Sambhava is believed to meditate here for years. One can still find the small caves where Lamas used to meditate for years cutting themselves from the rest of the world except for an one feet square outlet window from where they accept the one time meal of the day.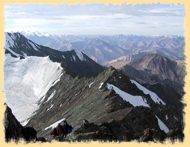 CHULICHAN: Chulichan, the nunnery is around one and half Kms. below the Rizong monastery; around 20 Nuns resides at Chulichan. They provide food and cloths to the monks and perform morning and evening prayers.
Day 12 : Leh - Nubra Via Khardungla Pass (140 Kms / 5 – 6 hrs)
Early morning proceed to Nubra Valley via the World Highest Motorable road (5602 Mts) Khardungla pass. Arrive Nubra and proceed for a visit to the White Sand Dunes at Hunder. You can enjoy the camel ride (On Own). Later if time permits visit Hunder and Diskit monasteries and check in at Deluxe Camp. Evening at leisure. Overnight at the camp.
KHARDUNGLA PASS: The road journey to Nubra valley leads through Khardung La pass (The highest Motorable road in the world) 18,390 ft. around 39 Kms. Away from Leh. There are two checkpoints on the both sides of the pass. Khardong is the first village of Nubra valley at higher altitude than Deskit and other villages.

DESKIT VILLAGE: Deskit is the main village of headquarter of Nubra valley, which has a small market consisting of a row of shops and about 500 years old Gompa on the hilltop. Spectacular view of the valley can be seen form the monastery.
DESKIT GOMPA: Deskit Gompa was founded by Lama Sherab Zangpo of Stod in about 1420 AD during the reign of King Dragspa. About 100 monks are residing in the Gompa, which is a branch of Thikse Monastery. The monastic festival called Gustor takes place on 20th and 21st days of the 12th month of Tibetan calendar.
HUNDAR VILLAGE: Hundar is a beautiful village to stay with lot of trees and you will really enjoy your stay at Hundar. It has a small monastery and ruined fort above the village. The walk or Camel Safari (Double Hump bacterian camels) from Hundar to Deskit, through sand dunes for two hours is wonderful (on own).
Day 13 : Nubra - Leh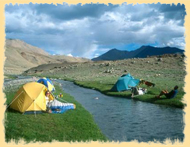 Morning after Breakfast proceed for Leh, once again driving via Khardungla pass the World Highest Motorable road. Evening explore Leh bazaar for souvenir, visit Leh Jokhang or Leh Mosque by foot. Overnight at the hotel.
JOKHANG: the Ladakh Buddhist Association in 1957 built the small Gonpa opposite to SBI and known as Jokhang in the main bazaar, which is open throughout the day for visitors. The Gonpa contains statue of Joyo Rinpoche (crowned Buddha).
LEH MOSQUE: The Jama Masjid of Leh was built in 1666-67 AD under an agreement between Mughal Emperor Aurangzeb and Ladakhi ruler Deldan Namgyal. Initialy, the architecture of the mosque bore Tibetan, Central Asian and Ladakhi style. In recent years it has been reconstructed and given a new look with minarets and domes.
Day 14: Leh-Delhi.
Leave on time for Leh airport to board your flight to Delhi. Upon arrival no hotel envisaged. Later evening transfer to airport to board flight for onward destination on day 15.